Well….I passed the CCIE Routing & Switching Lab just not on the same day. I still feel good I was able to pass this on my own using my home lab and paying for everything out of my own pocket (study materials, lab equipment, flights, hotels, etc…). I started a family at this time so I had little time to keep studying even though I was so close. Maybe someday I'll give it another try (when my employer will pay for it :o)).

TROUBLESHOOTING PASS: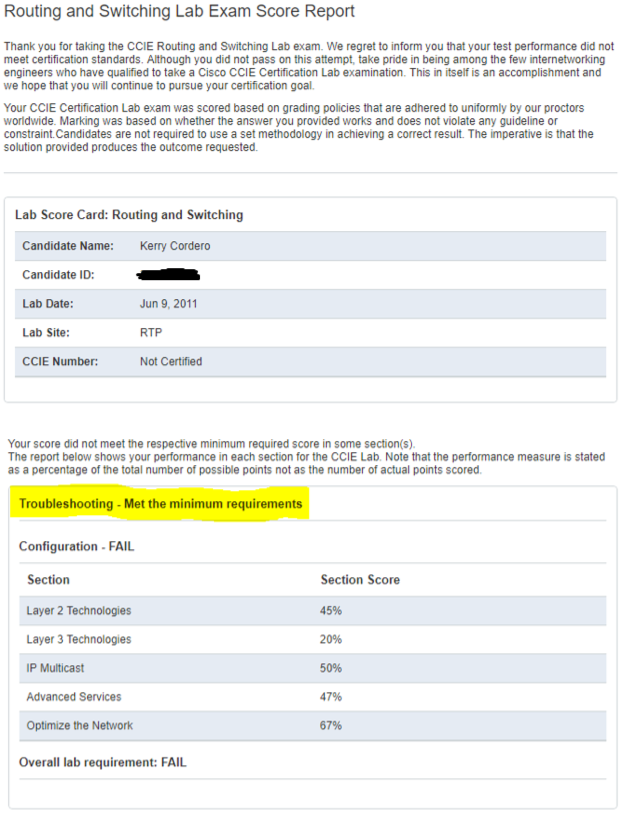 LAB PASS:
This one hurt. It was so close with the Troubleshooting I should of probably asked for a review.